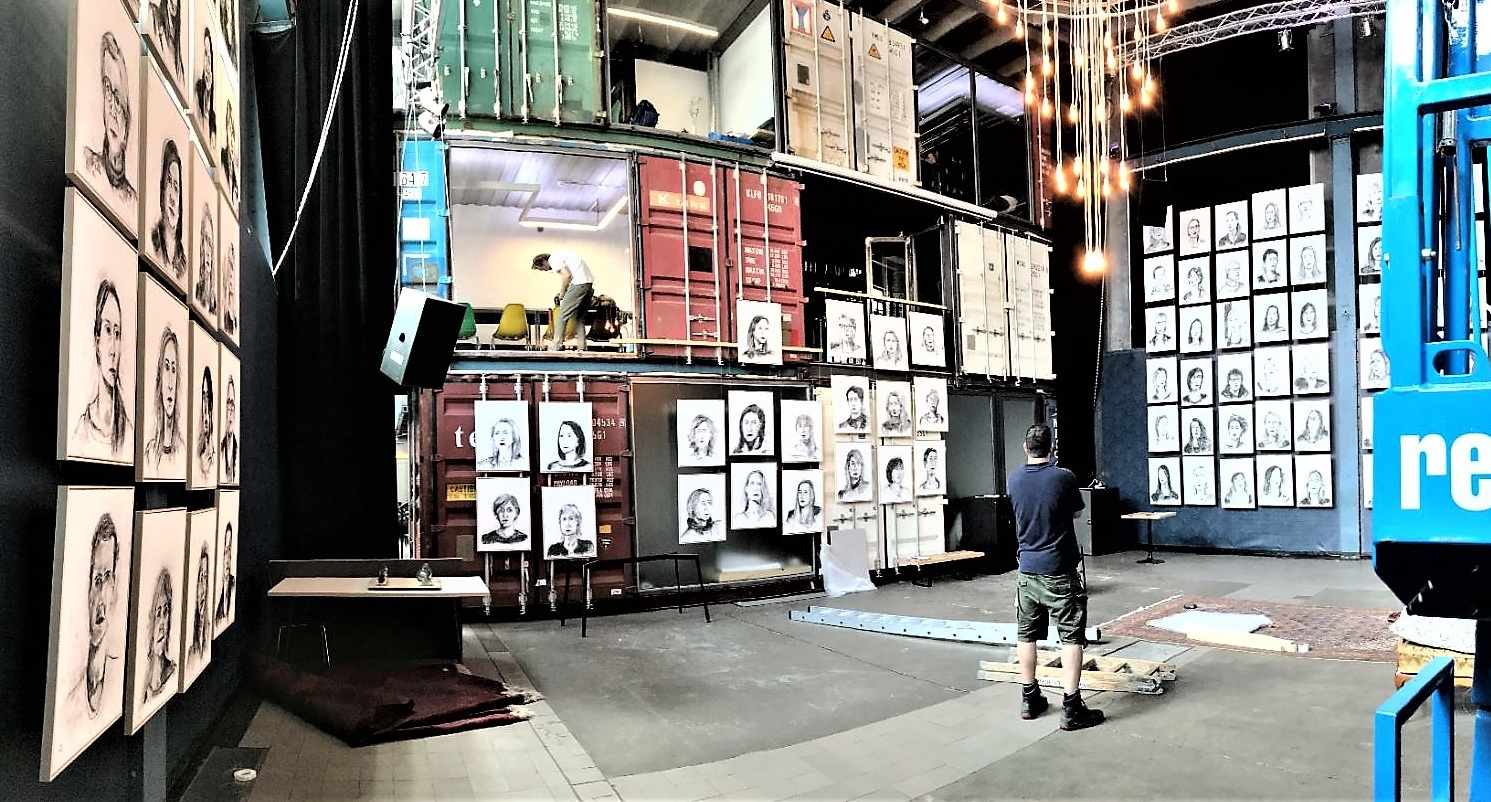 With my Art, I want to create a space where we can"grow up" in.
One Thousand Leaders ist der allgemeine Titel eines langfristig angelegten Kunstprojekts von Daniel Eisenhut, das aus verschiedenen unabhängigen Projekten besteht. Die verschiedenen Projekte sind alle im Wesentlichen vereint
Sie verwenden alle das Porträtieren als Instrument der Reflexion und Kommunikation.

Sie konzentrieren sich alle auf einen spezifischen Teil der Gesellschaft.

Sie verwenden alle die gemeinsamen Vorurteile der Gesellschaft herausfordern, indem sie dieselben Vorurteile.
Das Ziel von "One Thousand Leaders" ist es, anhand der Fertigung und Zusammenführung von Porträt- Serien verschiedener Gesellschaftsgruppen den Zustand unserer heutigen Gesellschaft widerzuspiegeln und dabei Fragen und Visionen aufzuwerfen, die letztlich zur Gestaltung unserer Zukunft beitragen können.
Fortlaufende Projekte:
Lipstick Leaders: weibliche Führungspersönlichkeiten

Themen: Erflog, Kraft, Führung

Crayon Leaders: Väter in Führungspositionen

Themen: Verletzlichkeit, Liebe, Verlässlichkeit

The Shoulders we stand upon:

Themen: Vision, Inklusion, Handwerkskunst
Weitere Geplante Projekte: Heiler, Künstler, Jugend, Krieger
The goal of "One Thousand Leaders" is to create through art a space where we can own our state of being and retroespect our existence. I want to challenge our basic preconceptions and create a situation where we can, as a tribe and as individual people, raise the questions needed in order for us to genuinely shape our future.
One Thousand Leaders is the overall title of a long-term art project that consists of different independent art projects. The different projects are all united in essence.
They will all use portraits and the act of portraying as a tool for reflection and communication

They will focus on different parts of society

They will all challenge the common preconceptions of society by using the same preconceptions
Projects in progress:
Lipstick Leaders featuring: Women Leaders
Topics: strength, power, leadership
Crayon Leaders featuring: Leaders-Father's
Topics: vulnerability, love, reliability
The Shoulder We Stand Upon featuring: The Elder Generation
Topics: Vision, inclusion, craftsmanship

Projects planned: Healers, Artists, Youth, Warriors